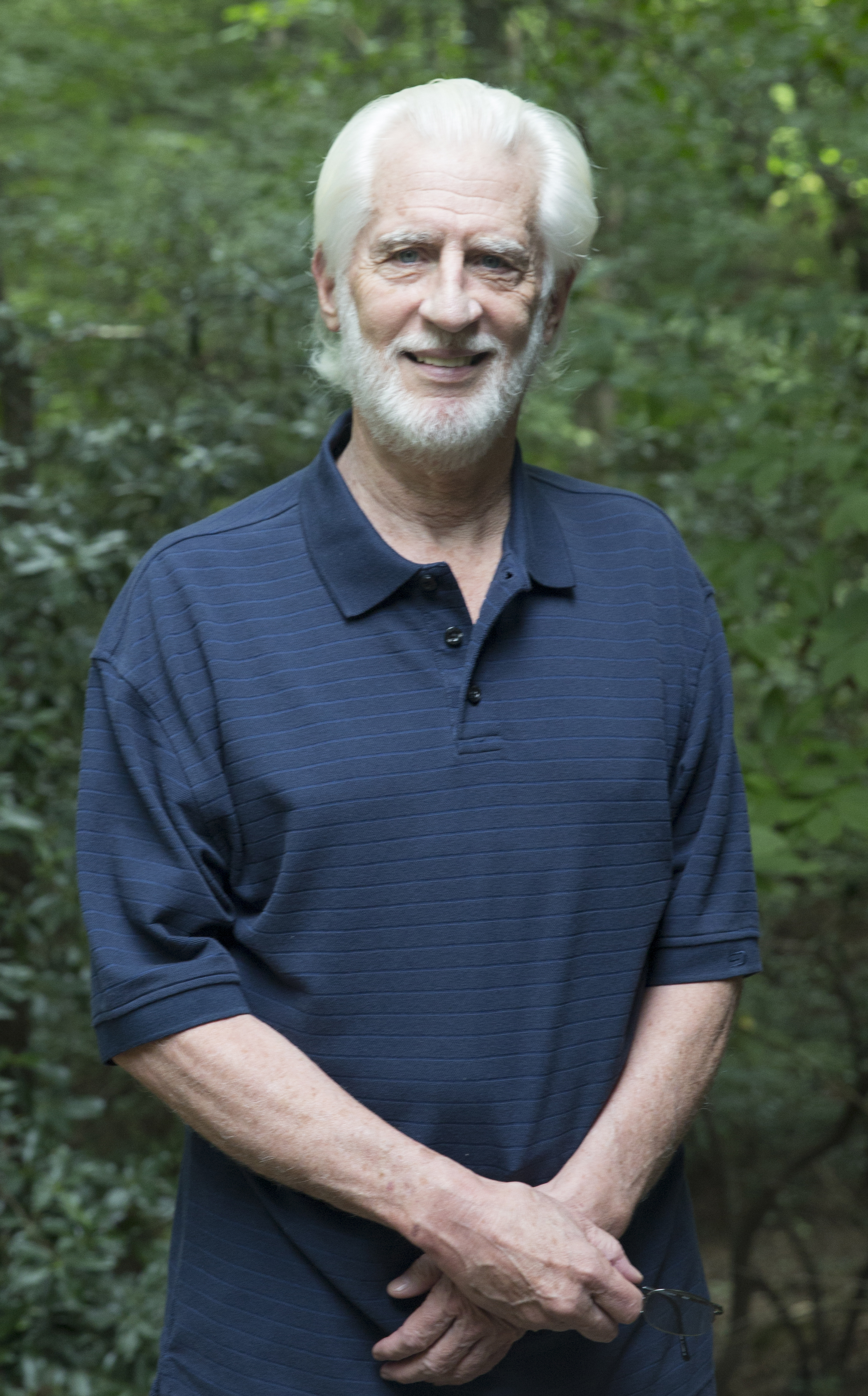 Ken Page has been in the professional and healing fields for the majority of his life. While his career in the corporate world brought him lucrative successes, he continued to feel that life held 'more'. Ken has devoted much of his life to personal understanding, spiritual development and self empowerment.

A gifted empath, futurist and intuitive, Ken was a clinical hypnotherapist for more than 20 years. From that background, he created and developed Heart & Soul Healing™ which identifies energetic patterns on the physical body. By using these patterns to access the subconscious mind, physical, emotional, mental, and spiritual patterns are released from our past. Ken has seen thousands of individuals worldwide in his ongoing Heart & Soul Healing™ practice, assisting them to achieve full self-empowerment and creatorship. Each new client has added to Ken's knowledge about our journey on Earth and elsewhere!

Founder and director of the Institute of Multidimensional Cellular Healing™ and the Third Eye of Horus Mystery School™, Ken is the author of the best-selling technique book: 'The Way It Works', together with 'The Heart of Soul Healing' and 'The End of Time'. He is co-author with Dr. Nancy Nester of 'Heart & Soul Healing - Energy Techniques for Spirit Releasement', 'In Quest of Why? A philosophy and applications Manual', 'The Art of Transference - Healing through Compassion" 'How to Release Old Energy and Feel Free', 'HSH - Energy Dynamics, Volume One'. and their newest book: 'Teachings of the Red School'.
Ken teaches classes and workshops throughout the United States, Canada, Australia and Europe, offering ongoing workshops, private Heart & Soul Healing Sessions and Life Coaching. Together with Rev. Dr. Nancy Nester, Ken currently offers certified Heart & Soul Healing-The Art of Transference™ 9-day intensive and training courses, through Clear Light Arts, ADL, a 501 (c)(3) not for profit organization. Through his varied life experiences and one-on-one sessions, Ken has gained a unique and valuable insight to living life and cfreating choices. His expertise includes corporate business, entrepreneural enterprise, natural disasters, financial bankruptcies, litigation both personal and corporate and much more. Both Ken and Nancy are experts at 'starting over'.

A respected international teacher and lecturer, Ken has participated in health and healing conferences all over the world and has spoken by invitation at the United Nations. A sampling of the various programs where Ken has presented are the Wesak events in the US and overseas, Whole Life Expos, Body, Mind and Spirit Festivals, Parapsychology Conferences, the Peace in Mind Festivals (Sweden), Body Spirit Festivals (England), One Heart Production Seminars, Universal Lightworkers Conferences, Total Health Conferences (Canada), UN Members Assembly Group (New York), and the Solar Heart Symposiums. Ken has also written numerous articles for various newspapers and magazines, health and spiritual publications, as well as appearing on national television stations around the world. A requested radio speaker, Ken has been a guest presenter at many Unity Churches and metaphysical centers and bookstores throughout the United States and Europe.
Ken is a survivor of the dis-ease known as cancer and offers his Hospice training and life experiences to those individuals or family members dealing with crisis, terminal illness, sickness and the energetic dynamics of life-threatening circumstances.
Ken's religious beliefs:
"While I do not personally subscribe to any religion, my background was as a Catholic. Since I was ten years old, I have had extensive experience with Native American philosophy and other experiences involving other traditions. My personal philosophy of 'Oneness' moves me towards a non-judgmental, unconditional acceptance of every road or path taken by all individuals. Therefore, I have easily worked with clients from all types of religious and non-religious backgrounds. My role is simply as the facilitator for the choices of my clients.
If I had to be put into a 'box', it would be Taoism/Buddhism; open to Divine creativity - which is a force that runs through all life.
Our goal (both mine and Nancy's) is to to support every individual in maintaining their own integrity, accepting them for all their life choices and provide alternative perspectives to broaden and embrace new possibilities."
Each month, Clear Light Arts, ADL sends out a free e-zine monthly newsletter reaching thousands of individuals around the world.
A View of Worlds Unseen - The Dimensional Aspects of Ken Page
Testimonials about Heart & Soul Healing
Currently available from Clear Light Arts, ADL are the following books :
By Ken Page:
The Traveler and the End of Time: a biography

An adventure story about Ken Page: The Traveler and the Fallen Angel

Ken Page and Nancy Nester:
Guidebook of Applications and Philosophies: Heart & Soul Healing Manual

Ken Page and Nancy Nester:
Heart & Soul Healing - Energy Techniques for Spirit Releasement

Ken Page and Nancy Nester:
Secret Manuscript: The Art of Transference - Healing through Compassion

Ken Page and Nancy Nester:
How to Release Old Energy and Feel Free: STOP-LOOK-LISTEN

Ken Page and Nancy Nester
HSH - Energy Dynamics, Volume One

Ken Page and Nancy Nester
Teachings of the Red School