---
---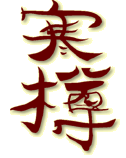 REIKI
I am dedicated to providing you with the finest quality REIKI Training so you will discover
Self-empowerment, Compassion, Oneness and the ability to heal yourself and others.

The certified training and degree attunements offered by Traditional USUI SHIKI RYOHO Master/Teacher Rev. Dr. Nancy A. Nester, RMT offer a course of study in the fastest growing and most sought after Hands-On Healing Certification. You will be provided with the History, Technique, Symbols, Hand positions, Manual and Certificates for each level of training.
The word REIKI is made of two Japanese words - Rei which means "God's Wisdom or the Higher Power" and Ki which is "life force energy". So REIKI is actually "spiritually guided life force energy." A REIKI attunement is a process of empowerment that opens your crown, heart and palm chakras and connects you to the unlimited source of REIKI energy.
The properly informed and well-trained REIKI practitioner becomes aware of the subtle changes created by the clearing and release of non-beneficial energy from themselves and from others who receive REIKI. Combined with the commitment for the purity of REIKI, the non-judgmental intention of the practitioner and the attitude of the receiver, REIKI has the ability to bring about miraculous transformation.
During the attunement, and for a time after, changes will be made by the attunement energy that opens your system, enabling you to channel the energy of REIKI through your body. These changes take place metaphysically in the chakras and aura and also in the physical body. An emotional as well as a toxic release can take place as part of this clearing process.
The hands of a REIKI Healer are different from those of other Hands-On Healers or Etheric-Energy Healers. The hands of a REIKI Healer radiate Universal Life Force Energy. The REIKI energy can only be passed through a trained certified REIKI Master/Teacher.
Dr. Mikao Usui designed REIKI to heal the self. It is therefore important that your commitment to REIKI is fully understood. Each level of training and each symbol provided harnesses powerful energetic tools for clearing, releasing and healing specific areas of the body and mind. These bring about life changes through an expanded awareness.
Heritage is very important in REIKI. That is how we can pass on the clear USUI REIKI Methods accurately. We trace our heritage directly to Dr. Mikao Usui through his student Madam HawayoTakata and her granddaughter, Phyllis Furumoto, the REIKI Grand Master of The Reiki Association. Rev. Nester has been instructed and certified as a Reiki Master in the traditional USUI SHIKI RYOHO Japanese method, instructed in the JIKIDEN REIKI method of Dr. Chujiro Hayashi, and the Western traditional Madam Takata REIKI healing method. Rev. Nester has also completed and received training as a certified Tibetan Johrei Reiki Master.
Rev. Nester is additionally a Teacher-Practitioner of Heart & Soul Healing, a method of releasing past energetic dynamics, maintaining a light vibration for self-empowerment and unconditional compassion for all creation.
Your REIKI training will therefore include introduction to basic energetic techniques to heal yourself and to help others maintain the REIKI vibration for their own healing.
REIKI Practitioners trained in the Traditional USUI Method inherit the REIKI Force and the sacred USUI symbols which are imprinted within your very Spirit and Soul. These symbols have an effect on the subconscious mind of both the user and the recipient, causing changes in the internal state of the self. For this reason, the traditional USUI Method is taught in separate parts, allowing for individual process and energetic transformation between degree attunements.
REIKI IS TAUGHT IN PARTS
LEVEL ONE - FIRST DEGREE REIKI:
First Degree REIKI is the most intense of all the classes as there is so much to cover. In this weekend course, you will learn the History of REIKI, the REIKI Hand positions, be introduced to the first empowerment REIKI symbol and its name, as well as how to draw and use that symbol for specific conditions.
You will learn about the energy centers of the body and their association to emotional dis-harmony within an individual as well as signals in each person's body which communicate kinesthetic sensitivity. REIKI was designed to heal the Self. Through three individual REIKI degree attunements, your vibratory level will be adjusted. You will be re-introduced to the REIKI energy in a past life meditation and will further receive the gift of the Violet Flame. You will also be given instruction on the thirty (30) day commitment that will be required following your attunement to the REIKI energy.
Two-Day Workshop- Level One Training: $150.00.

LEVEL TWO - SECOND DEGREE REIKI:
Requirement: REIKI First Degree and a minimum time of thirty (30) days to allow your energies to be fully combined with the REIKI energy received in Level One. This Level requires your own thirty (30) days of commitment to the REIKI energy. This commitment will be explained in Level One.
Second Degree REIKI is the second most intense in training as this level utilizes advanced techniques. The first part of this training weekend is a review of the REIKI Level One course, a practical demonstration of your knowledge of REIKI, including History, Hand positions and Meditation practices.
The training for Second Degree REIKI brings to you knowledge of Long Distance Healing, Healing Karma, Beaming and Scanning Techniques, additional REIKI Symbols and their names, as well as how to draw and use them. Information on bringing your past, present and future together using the REIKI bridge symbol will be given. You will also be provided with ancient Tibetan REIKI Symbols from the Johrei Lineage in addition to the Traditional USUI Symbols. You will receive two Second Degree REIKI attunements.
Level Two training consists of discussion and experience. Practice time is set aside for the giving and receiving of REIKI using the USUI hand positions. , the self -treatment, practice using all the level II symbols including distant healing, and practice using all the Japanese Reiki Techniques mentioned above.

While practice takes place during the class, it is expected that you will set aside additional time to practice after the class is over. Please commit to this additional time which should be one evening a week for several weeks, or its equivalent, to practice Reiki with one, or more, people from your Reiki class or with members of your family or friends. This additional practice is necessary to gain the experience and confidence you need to fully utilize the Reiki training.
Two-Day Workshop - Level Two Training: $200.00.

LEVEL THREE - ADVANCED PRACTITIONER:
Requirement: REIKI Level One and REIKI Level Two. Time period: three months of training and apprenticeship.
Advanced Practitioner is the most exciting part of this very amazing healing system. This is the Bodhisattva path of compassion and mercy where dedication to service of others is embraced. This continues your spiritual path of enlightenment towards REIKI Master. As with the first and second levels, you review your previous training and practice in this day-long intensive.
You will be given an additional REIKI degree attunement and two Advanced Practitioner Degree REIKI Symbols, together with instruction in how to provide guided meditations, conduct a REIKI healing circle and assist at all level workshops. REIKI Level Three students dedicate themselves for six months of apprenticeship in their REIKI practice. After completion of this level, and the period of time required for adjustment, you will be eligible for certification as a REIKI Master.


REIKI Master
Requirement: REIKI Levels One and Two, REIKI Level Three-Advanced Practitioner and a requisite time of three months apprenticeship in your REIKI healing practice.
This level requires you to demonstrate complete skills and the ability to provide guided meditations and conduct healing circles. You will be given further instruction on multi-dimensional energy work by the use of special energetic techniques to incorporate into your REIKI practice, the final REIKI Master symbol, complete instruction in the USUI attunement ceremony, and you will earn your Master certification.
The REIKI Precepts:
Just for today do not worry
Just for today do not anger
Honour your parents, teachers and elders
Earn your living honestly
Show gratitude to every living thing.
To attend any REIKI Workshop with Rev. Dr. Nancy Nester, please complete the registration application.