**
NEW

**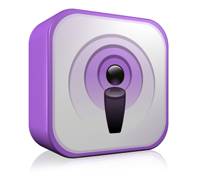 Clear Light Arts, ADL- Heart & Soul Healing has a You Tube Channel !!
Watch, subscribe and give us your feedback.
+++++
For every publication, Clear Light Arts, ADL contributes an article to SPIRIT OF MA'AT.
Read this online Magazine and get inspired!
+++++
Need a unique gift for someone? for yourself? Then visit our eBay store!
Lots of items to choose from.
Your purchase is also a tax-deductible donation to Clear Light Arts, ADL.
+++++
February 18-26, 2017: - 9-day Intensive Course
Cleveland, Georgia USA
Begin Your Preparations Now - Limited Space Available
More specifics about this life-changing course.
**YEA!! Clear Light Arts, ADL won again for 2016. THANK YOU.
Your reviews & testimonials helped us win in 2013, 2014 and 2015!
Help us continue to win again in 2017 - Send in your Review NOW.
Is Life Coaching what you are seeking or needing NOW ?

* 'I AM' Technique to help you change the vibration of your name and stop the opinions,
judgments and emotions projected by others onto you!!


**Returning to the Heart Center Radio Show** (Group #4 - Show#3)

" Beloveds,
I am deeply moved and inspired to send you so much love from my heart just NOW. Thank you for doing "the work" and for being a light in this world. You have shown up over and over again, deepening your commitment to a sacred journey. You have touched people all over the world creating a grid, alive with consciousness. You are a blessed gift and I thank you for who you are in the great mystery of life. Know that you play an important role in the dance of our divine becoming. I am grateful to walk this world with you, ever aware of the treasures that have been gathered along the way. BELOVEDS, we are ONE, UNITED in PURE CONSCIOUSNESS. With deep, deep, appreciation for all that you are, I send you the nectar of this life~sweet AMRIT blessings". S.
---
Teachings of the Red School
---
Formed from insights received in the Kings Chamber at Giza, as well as from consciousness itself, the Red School Teachings encompass every energetic dynamic of life. (read more here)
---